We operate the latest Ford Transit wheelchair accessible minibuses, custom built for JRP Direct with space for 1 wheelchair and 11 accompanying passengers, or 2 wheelchairs and 8 accompanying passengers. There are overhead luggage racks to store any baggage you may have, allowing you more room when seated. All seats are fitted with overhead reading lights and USB sockets.
At the rear there is a wheelchair lift allowing people to enter straight into the minibus via a level surface. This isn't just for wheelchair users; this can also be used by people who find it hard to use the main entrance where there is a step to go up.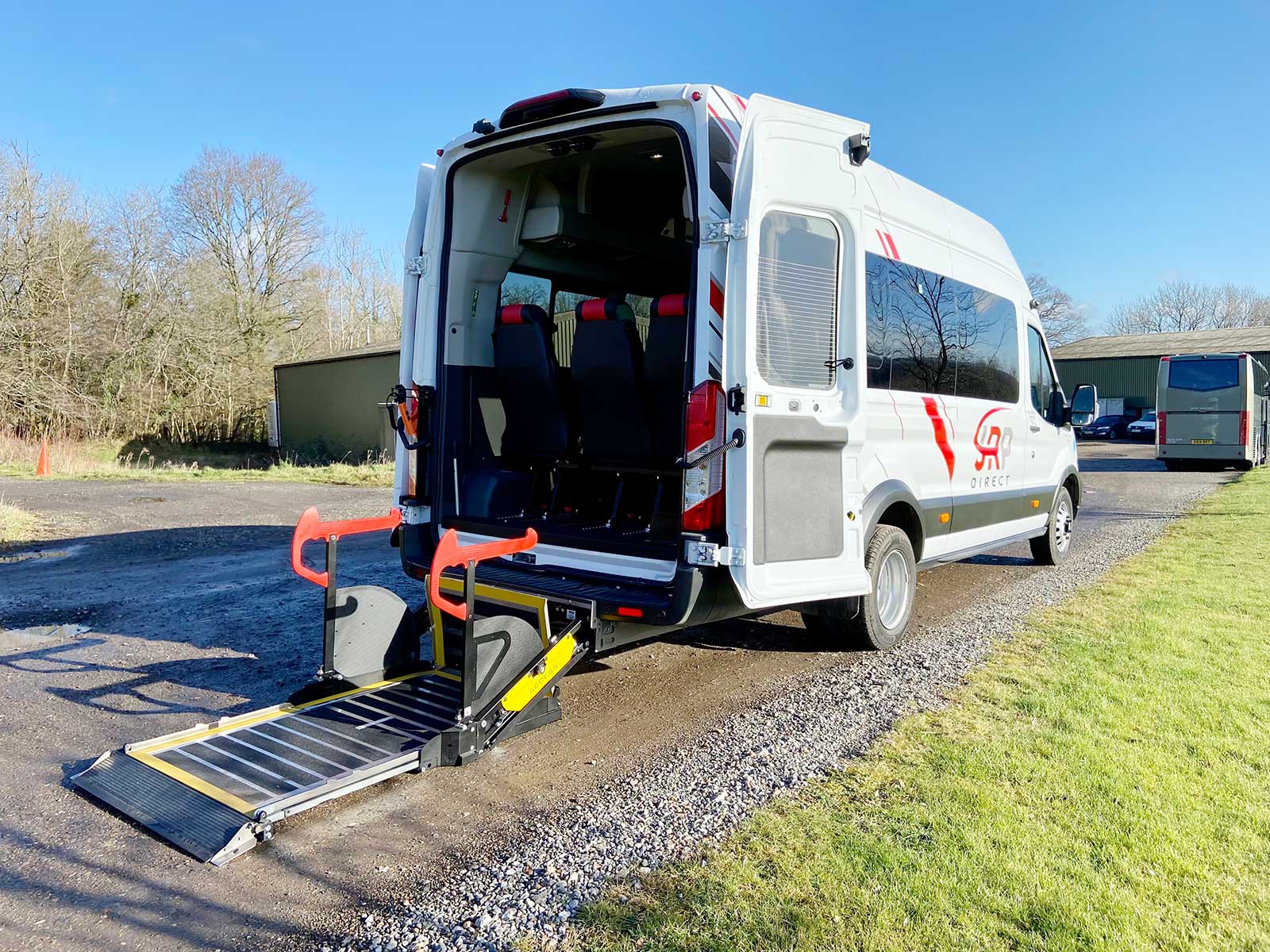 Our vehicles are maintained to the highest standard. Before each job the vehicle is cleaned thoroughly inside and out. We always aim to be at your pick-up point at least 15 minutes before to make sure we are on time for you.
We utilise the latest tracking technology and telematics which enables our office to be able to pinpoint the exact location of our minibuses.
All our minibuses are fitted, inside and out, with CCTV and audio recording equipment. This is for the safety of the customer and the driver.
Also, our vehicles are fitted with Alcolock, an engine immobiliser, meaning the vehicle cannot be started until the driver has blown into the vehicles breathalyser and passed.