EXECUTIVE MINI COACH HIRE
We operate a luxury 19 seat mini coach for those occasions where a standard minibus just won't do. This vehicle is fitted with 19 'coach style' seats to make your journey just that little bit more comfortable. This vehicle is also ideal when a minibus is too small but you just need a few extra seats and a coach is too large. This vehicle has 20 passenger seats in total including the crew seat which can be used for an extra passenger if required. This vehicle comes with complimentary still water chilled in the onboard fridge, air conditioning and a 4G Wi-Fi. It also has a large capacity luggage area at the rear of the vehicle separate to the passenger compartment for any extra bags you may have.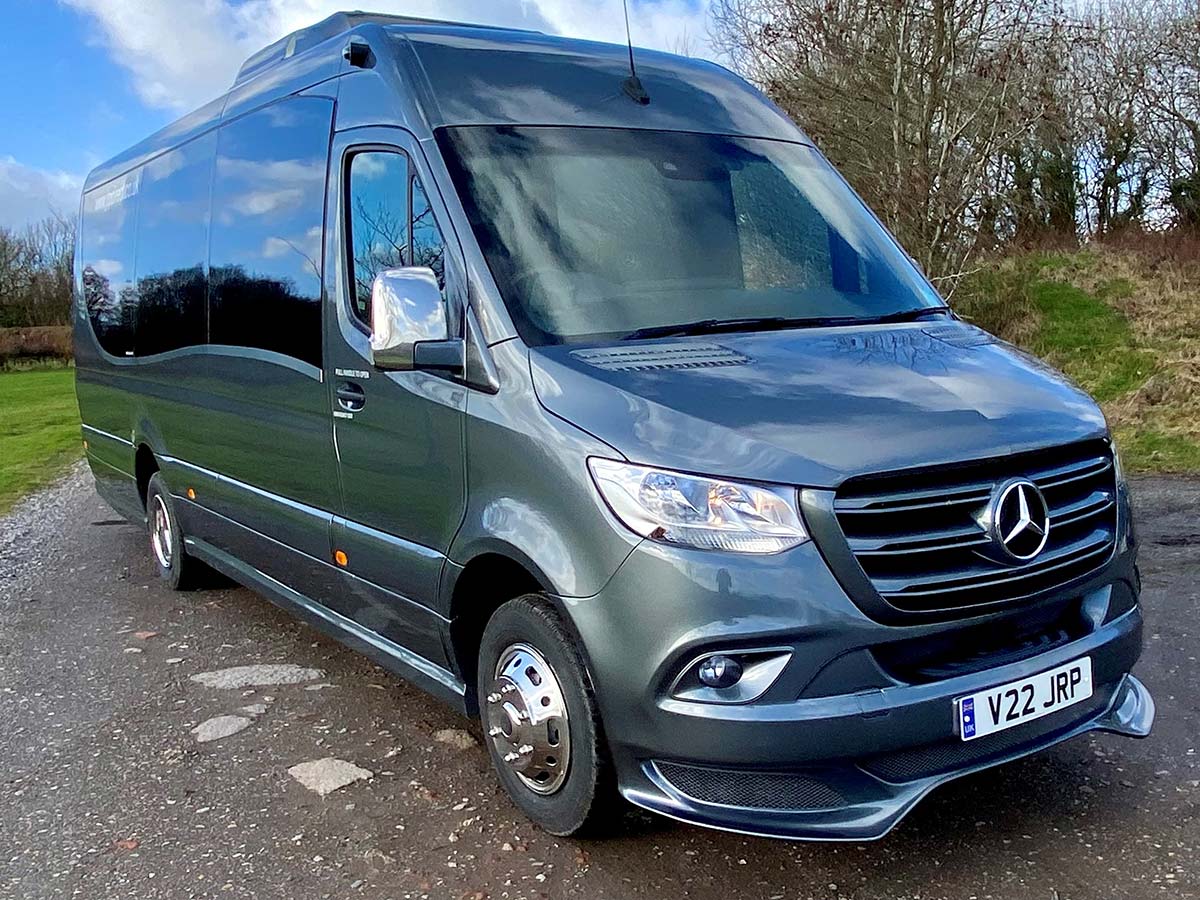 Our vehicles are maintained to the highest standard. Before each job the vehicle is cleaned thoroughly inside and out. We always aim to be at your pick-up point at least 15 minutes before to make sure we are on time for you.
We utilise the latest tracking technology and telematics which enables our office to be able to pinpoint the exact location of our minibuses.
All our minibuses are fitted, inside and out, with CCTV and audio recording equipment. This is for the safety of the customer and the driver.
Also, our vehicles are fitted with Alcolock, an engine immobiliser, meaning the vehicle cannot be started until the driver has blown into the vehicles breathalyser and passed.